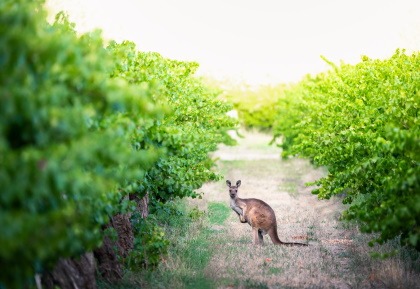 Why teach in South Australia
Adelaide is located in South Australia and is a cosmopolitan coastal capital, surrounded by rolling hills and home to some of the finest vineyards in the world. According to The Economist Intelligence Unit's Global Liveability Index for 2021, Adelaide is the third most liveable city in the world.
Adelaide is known as the festival state because of the world-famous Adelaide Festival, The Adelaide Fringe, WomAdelaide, and the Cabaret Festival run each summer season. Along with this, Adelaide boasts a myriad of attractions, from its renowned museums such as the Art Gallery of South Australia and the South Australian Museum. Just a short drive from the city centre, you can visit the many sandy white beaches along the coastline or visit the local wildlife parks, where you can explore and get up close and personal with some of Australia's most iconic animals.

Adelaide supports an expanding small-bar scene, world-class art and music, and a festival calendar to rival any other city. Everything is in close proximity and connected with a well established public transport system. Schools are continuously seeking capable teachers and are recruiting all year round.

Adelaide is most definitely a place to base yourself to live and work.

You will need to work through several steps to teach in South Australia.
1)  Organise your Visa https://www.migration.sa.gov.au/
2)  Apply to the Teachers Registration Board of South Australia. (TRBSA)
https://www.trb.sa.edu.au/overseas-teacher
You should be aware that you cannot teach in schools in South Australia without a teaching qualification recognised by TRBSA.  As this process can take months – even if you are in South Australia – you would be ill-advised to arrive here without having organised it first.
3)  Organise a criminal history record check from the country you are currently residing in
All applicants must provide a national overseas criminal history record check if they have resided in any country other than Australia for more than 12 continuous months. We strongly suggest that you bring the recent Criminal Record Check from your current country of residence with you. Aim for it to be no more than three months old when you arrive in Australia.  You should find out how long (in general) the processing of these takes and then work out when to apply for it so that it fits this timeframe.
4)  Contact us at adresponse@switchedu.com.au – quote the subject Code: OSTeacher
We can walk you through these steps